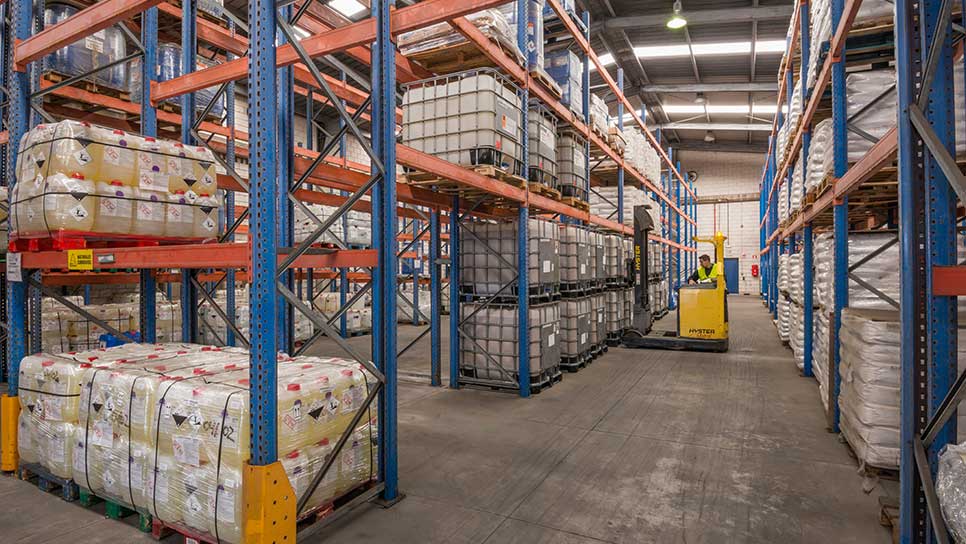 STORAGE AND LOGISTIC PLATFORM
We offer our clients tailor-made storage and logistics solutions. Prestigious companies have confided in Ascanio Química S.A. to undertake the storage and logistics distribution of their chemicals in the Canary Islands. The peace of mind of having their products available at any moment and in both the optimum storage condition and correct location is an added value we endorse in our services.
Logistics supply capacity for product, equipment and raw materials is a reality in this organization, having over 35 years experience in freight traffic from the furthest places: China, Venezuela, theUSA, Korea, India, Ukraine, Turkey, Tunisia, etc.
Our personnels experience is a distinctive asset in the logistics operations we undertake; counting on work procedures recorded from the experience gained by excellent execution always at optimal safety levels.
SUPPLY OF EQUIPMENT AND MATERIALS
Ascanio Química S.A. can count on extensive experience in the use of equipment and materials for specific use with chemicals. As a result of this experience, agreements have been reached with the highest level manufacturers of this equipment. These agreements allow us to provide equipment and materials for our clients in the best condition and most suited to their needs within the chemical sector.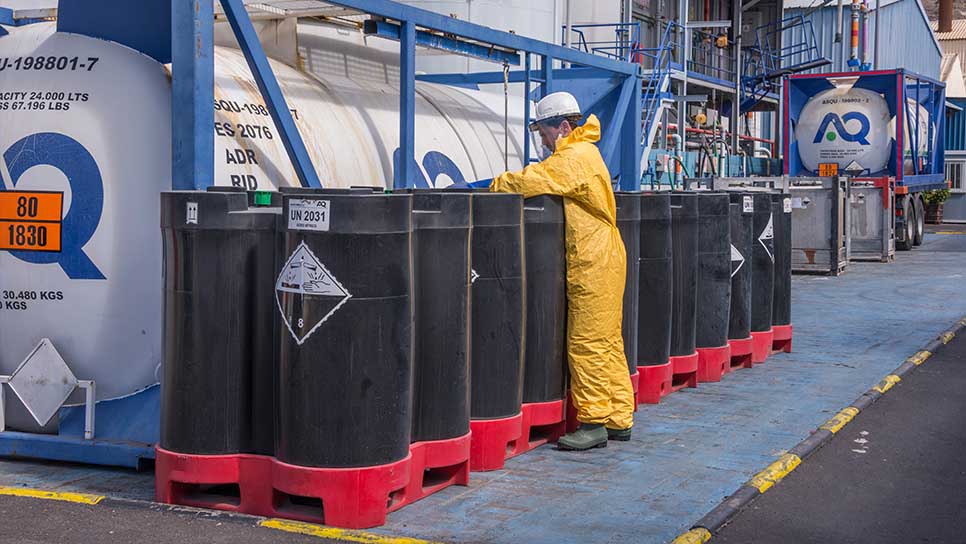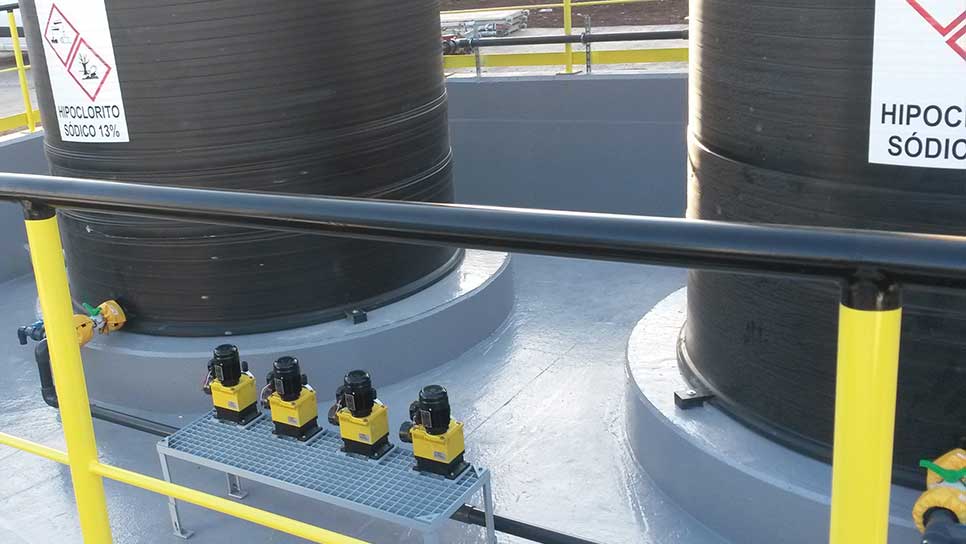 DEVELOPMENT OF PROJECTS AND ADAPTATION OF PLANTS
Ascanio Química S.A. offers clients the possibility of sharing its experience and know-how in the development of their own projects. Clients have our best professionals available, among which are specialists in Plant maintenance, Engineers andTechnicians, Security consultants, Chemists,Laboratory analysts, etc.
The suitability of our facilities and the continuous work in maintenance have been the precursors for development in this field of activity, one that many companies are unaware of. Ascanio Química S.A. has the knowledge and the means to develop improvements in deficient chemical facilities. Some of the most frequent operations in this area are: waterproofing of retention tanks, tank cleaning and verification, replacement of storage device accessories, pressure and waterproofing tests, design of custom made parts, replacement of consumables such as ties, brackets, screws, valves, pipes, etc. The design, manufacture and assembly of safety signs, electrical dispenser installations, pumps and valves.
TECHNICAL AREA
Our service, knowledge and by being the pioneering company in the Canary Islands has resulted in many large companies confiding in Ascanio Química, S.A. to receive technical consultation in project design phases, in the face of operational incidents or also as chemical consultants in the manufacturing sector.
Ascanio Química, S.A. offers its clients the possibility of counting on, in person or remotely, sector professionals: Specialists in Facility maintenance, Engineers and Technicians,Security Consultants, Chemists, Laboratory Analysts, etc.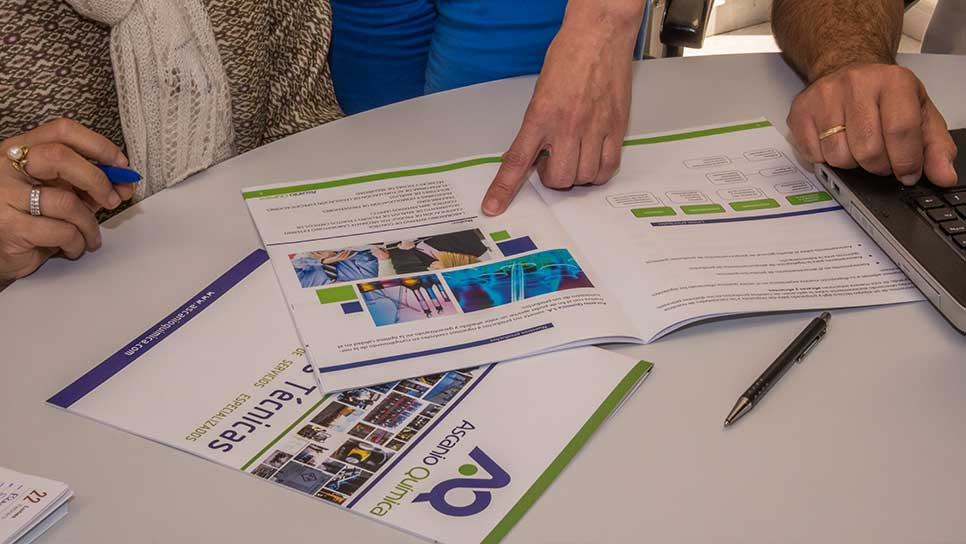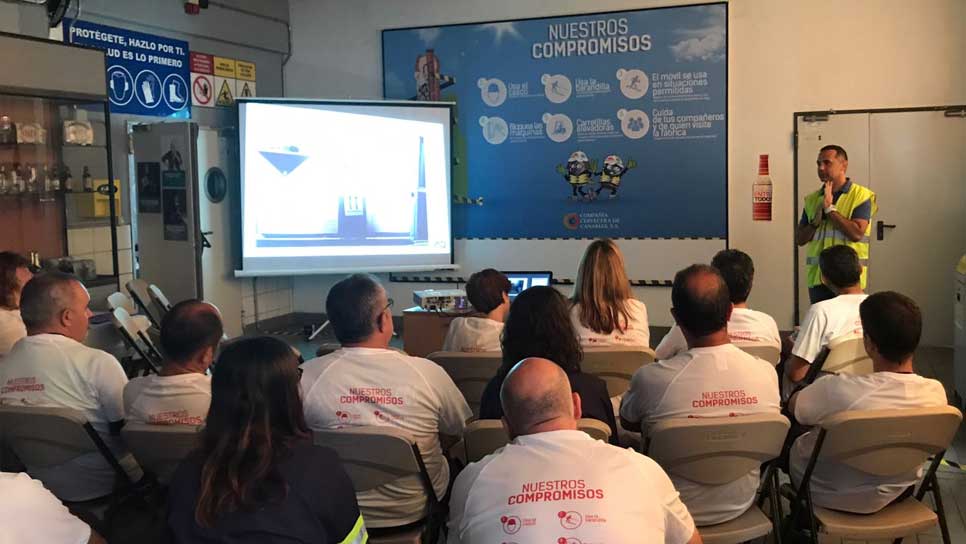 TRAINING
Our knowledge and experience allow us to offer our clients training services based on our experience and knowledge within the chemical sector. With our knowledge and the endorsement of a good number of specialized professionals integrated into our workforce, we are sure to be able to offer our clients high quality training services fully adapted to their needs.
SECURITY ADVISORS
Our Security consultants offer our clients advice in dangerous goods for loading, unloading and transport operations, with extensive experience in chemical product handling and storage facilities, guaranteeing the best services at unrivaled prices.